Leslie James "Jim" Hadley – Hamilton County reporter
March 10, 1945 – February 25, 2022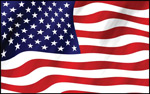 Leslie James "Jim" Hadley, 76, Boxley, died suddenly at his home on Friday, February 25, 2022. Born in Noblesville on March 10, 1945, he was the son of the late Charles Darrel and the late Mary Anna (Cline) Hadley.
After graduating from Sheridan High School with the Class of 1963, Jim honorably served his country in the United States Navy.
For many years Jim was a truck driver for the Jolietville CO-OP Terminal and later managed the Farm Bureau CO-OP Grain Terminal in Noblesville.
Jim attended Boxley United Methodist Church, where he was an active member of the congregation.
A true sports enthusiast, Jim took his passion a little further than most. He was an umpire and licensed umpire for Little League and an integral part of the Sheridan Rec. Program at Biddle Park. His dedication to the activity was a wonderful way to give back to the community and help foster a love and respect for the sport. When he wasn't actively involved in a game, he just liked to sit and watch when he had the chance. It was a nice change of pace, arguing with the officials on TV, instead of the other way around. He followed both NASCAR and the Indianapolis Colts. Jim also supported the Sheridan High School Band program; he was an active parent of the group and a booster for many years.
Jim was also a history buff. He loved genealogy and was fascinated by numismatics, but the Civil War was what really piqued his interest.
Jim had many interests in his life, but his favorites were definitely his grandchildren.
Jim is survived by his estranged wife, Janet Sue Hadley; daughters, Jennifer Lynn Bradley (Andrew) of Noblesville and Joanna Lee Gainey (Joe) of Sheridan; grandchildren, Charlotte Quinn Bradley, Willow Victoria Bradley, Ella Rose Gainey and Lillian Mae Gainey; brothers, Jean Allan Hadley (Shirley) of Pittsboro, Richard D. Hadley of Bloomington and Michael Hadley of Peru, Ind.; sisters, Diana Fitzpatrick of Naples, Florida, Teresa Perry (Dan) of Brownsburg and Deborah Estrada (Kevin) of Goodyear, Arizona; and many, many nieces and nephews.
His parents predeceased him; brothers, Charles Hadley, Jr. of Lady Lake, Fla., and Steve Hadley of Avon; and her sister, Janice Carol Folds of Tampa, Florida.
Services will be held at 7 p.m. on Saturday, March 5, 2022 at Kercheval Funeral Home, 306 E. 10th St., Sheridan, with visitation from 4 p.m. until time of service. Pastor Mark Fidler will officiate.
Jim will be interred at Boxley Cemetery in Boxley, Ind., at a later date.
In lieu of flowers, memorial contributions may be presented to the American Foundation for Suicide Prevention.
Condolences: kerchevalfuneralhome.com
Tagged:
funeral home
high school
services held
united states